Our locations
Atri
Atri is an ancient artistic town situated in the middle Adriatic area, with 11.326 inhabitants.
It is located in the province of Teramo even if it is nearest to Pescara and its metropolitan area. Especially in summer Atri is a beloved tourist destination because of the richness of its artistic beauties and monuments, museums, but also nature and art events, culture and entertainment, typical products and gastronomy.
In the town congresses and workshops are held in the Town Theatre of the 19th century or in the Auditorium of the 14th century S. Agostino church.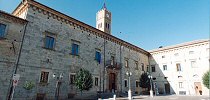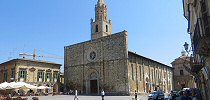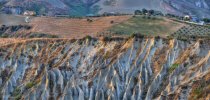 Campli
Located in a hilly area of the province of Teramo, this small town has based its economy mainly on agriculture and on the small industry, as well as also cultural tourism plays an important role.
Campli is a centre of artistic interest enough relevant especially for its charming old town. The town has an ancient history since close to Campovalano was discovered a necropolis dating back to the bronze age, which bears witness to the presence of an urban settlement since ancient times.
The oldest part is characterised by houses of the 15th century from embellished by stone frames and ground floor with portico.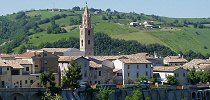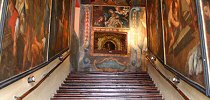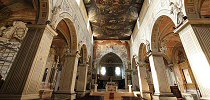 Abruzzi National Park
Abruzzo National Park together with the Gran Paradiso National Park is the oldest nature park in Italy, well known all over the country for the leading role it plays in the preservation of some animals species, such as the Appennine wolf , the Abruzzo chamois and the Marsican bear.
The park is covered with beech woods that cover quite the whole surface. It spreads mostly over a mountainous and shepherd territory, where the cultivation of olive groves and vineyards is not feasible, reaching in its extension over the cultivation plane of Giovenco Valleys and Comino valley.
The presence of big mammalians has been the main reason of the creation of the nature reserve: Marsican brown bear, Appennine wolf, Abruzzo chamois, Deer, roe deer.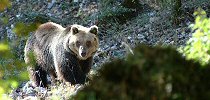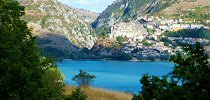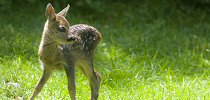 San Gabriele
The Sanctuary of San Gabriele is made of 4 main structures: the convent, which houses the headquarters of the Passionisti, where in 1862 the young San Gabriele died, the ancient Church, built in 1908 in honour of St. Gabriel, the new Church of 1970 in reinforced with concrete, glass and steel, which is usually open on feast days to accommodate the large number of pilgrims (may contain 5/6000 persons).
The sanctuary of san Gabriele dell' Addolorata, at the foot of the Gran Sasso, is among the most popular sanctuary churches in Italy and Europe. A recent classification places it among the top fifteen most popular shrines in the world. Two million pilgrims arrive every year to pray on the tomb of the young student Passionist Saint Gabriel of our Lady of Sorrows. His fame knows no boundaries.